What is this initiative?
"Reputed You" is an initiative started by ReputationXL to help people and businesses to improve their reputation thereby improving the reputation of the nation. The first initiative is towards motivating Indian citizens and businesses to improve their reputation. Hence the full tag being Reputed You, Reputed Nation.
Origin of the Initiative
In July 2015, Reputation Institute released a report on Reputation Score of countries. It ranked India at 33rd position out of evaluated 55 countries (selected based on GDP from IMF). Though the position is low, the rejoicing factor is that India gained its reputation by 7.4% which until 2014 had been seeing a downward trend. This interested Satish Kota, Founder of ReputationXL and Author of the book "The Reputation Builder" to work towards improving the reputation of the country for the future years. Hence this initiative was launched on 15th August 2015 on the august occasion of 69th Independence Day of India.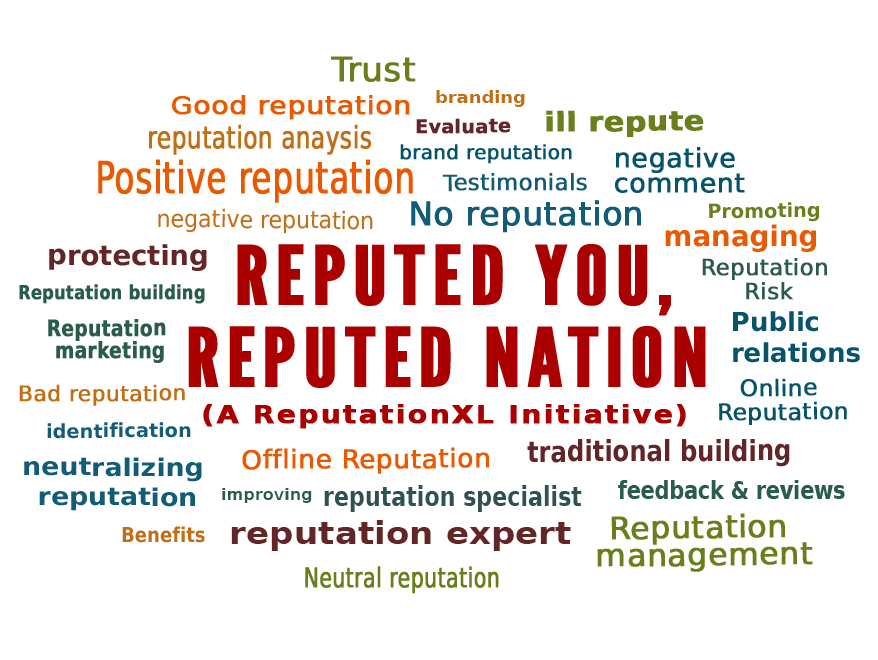 What are the objectives of this initiative?
The main aim of this initiative is to educate people and businesses on reputation management and activities. The objectives would be
Reputation could be built for person, celebrity, company, place or even the government.
To know more details of the initiative, contact us.
Contact Us