82% searches on google local will end up in a call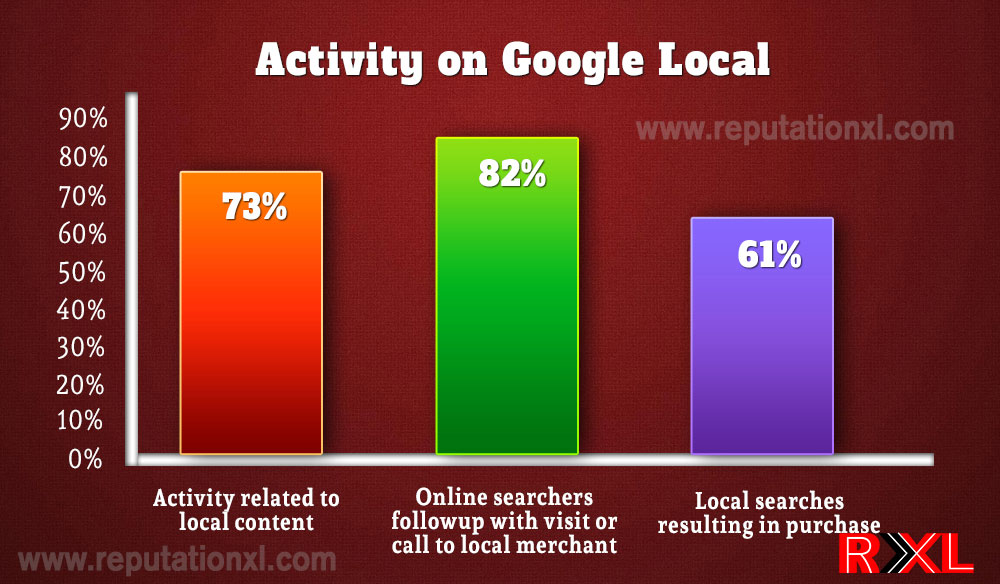 Source: Comscore report on activity on Google local
As a business, you need to keep inspecting your online visibility. Check for elements that help you measure and maximize your exposure, so that you can market your offerings effectively and can drive traffic to your website. By checking your online visibility you will ensure whether your business is present in the right target areas and if people are searching for you at the right places.
There are various factors that determine your online visibility. These factors are complex systems that constantly change, and your visibility is evaluated based on how your business is located in search engines and other websites. The following are important factors to define your online visibility.
1. Search for your name in Google and see where you are found.
2. Search if you are found on Google tools, listing websites, social networking websites or rating websites
3. Search for specific keywords that people generally use to find you.
4. Analyse your business rankings on multiple websites, search engines, listing websites, etc.
5. Check if people are visiting your website from the above systems and also analyse which part of your website they are visiting most.
As the saying goes "Your online customers are very important. If you say your reach is 10%, then it means 90% of your market is going to your competitors. Improve your online presence to improve your reach."