Boost business from Online reviews
Advertising is very important for a business and what propels a successful venture is its customers. There is an increasing trend in India and abroad amongst customers to give reviews thereby influencing their peers. Online reviews form an important way to receive feedback. What entrepreneurs don't realize is that these reviews are actually golden to the business. It's not very often that consumers take the effort of writing a review unless asked for! So when they do, make full use of it. Only when the reviews are advertised, it will attract potential customers.
Statistics reveal that 55% of customers rely on reviews before making a decision. Reading positive reviews empowers customers with trust and reliability on the brand. With technology reaching everyone's pocket, online reviews have gathered great momentum. Youngsters rely more on reviewing before trying out any new things. From a business point of view, one customer giving glowing review will attract his / her acquaintances and turn them into potential customers. Investing in good software can pump these reviews on all social media platforms, which in turn will have a cascading effect on the sales. It may be noted that not all customers would post reviews online. Some may fill up a feedback form or even drop a line on a sheet of paper. What do you do with these reviews? You might have questions popping up saying can this be translated into a business opportunity? Yes you can! Technology has evolved so much that every written word from a customer can be converted into a business prospect.
With the right software, all reviews in any form can be advertised across all social media platforms and internet. A potential customer can view the testimonials to make an informed decision. Revbay is a review management company specializing in creating effective review and feedback management system. The company builds a foolproof system as part of business website displaying testimonials received in any form. With just a click of a button, authenticated testimonials are made visible across all social media platforms. Revbay create customized unique review management solutions woven into the respective website and manage it as well.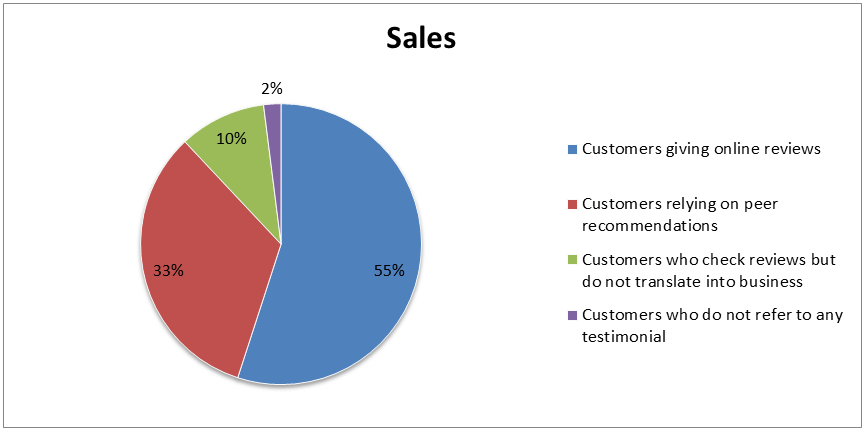 There might be a section of individuals who trust recommendations from their peers & friends than the ones on the website. It's interesting to know how a testimonial flow from a known contact can transform into a potential customer and make a sale. It's also noticed that many businesses start with the intention of posting reviews but with time, lose rigor and interest. Having no reviews is better than having old ones. It's sacrosanct that businesses maintain fresh content in reviews. Having dated reviews put a dent on the company's brand image and reputation.
Online reviews also help in various marketing strategies and research. A business will get good and bad reviews equally. While it's evident what can be made of good reviews, bad ones need not spell doomsday. Instead it can be a pointer in areas which need improvement and a reality check for the business. One can understand customer expectations, type and hence it's imperative to take each and every feedback seriously.
Mark Zuckerberg once said "People influence people. Nothing influences people more than a recommendation from a trusted friend. A trusted referral influences people more than the best broadcast message." This quote summarizes the article by re-iterating the fact that Online reviews can make or break a brand. That depends on how it's used. Trust Revbay (www.revbay.com) to create the right solution for each product as they believe 'What others say, Matters!'