Improve Online Reputation of your Business through Customer Reviews
In promotion and of advertising, a testimonial or reviews or spoken statement from a person praising the quality of a product.

Reviews from consumers who are not famous have been efficiently used in publicizing for as long as marketing has existed. Reviews or Testimonials are extremely operative when believed to be true, but a task is having the audience believe that recommendations presented by a business are given by real people, not invented by the business itself.
Even so, Reviews, testimonials, and case studies are still measured by most marketing experts to be the most effective means of marketing and gaining brand trust by small- and medium-sized businesses.
Are you a target of libelous remarks being found on the first page of Google – when searching for your business name? A solution is here "REVBAY" specialize in pushing those negative Reviews down off of the pages and increasing the Positive Reviews. We have done this consistently and with great success.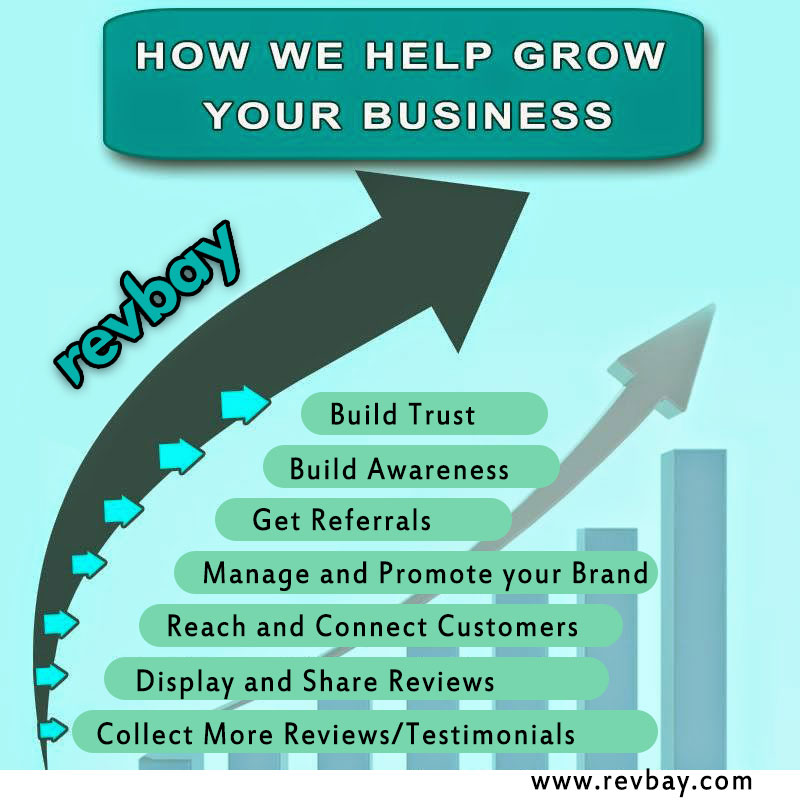 Negative Reviews will be seen by your potential customers and most likely cause you to lose leads. Imagine if you were only losing 5% of your business to this. What would that equal in annual lost revenue?
As partial as it is, many individuals only need to see ONE negative grievance about your business to cause instant thoughts or be scared away altogether. Revbay can defeat these negative results. In turn, our services will "pop up" the most positive Reviews, ensuring that your customers can see your company in the best possible place.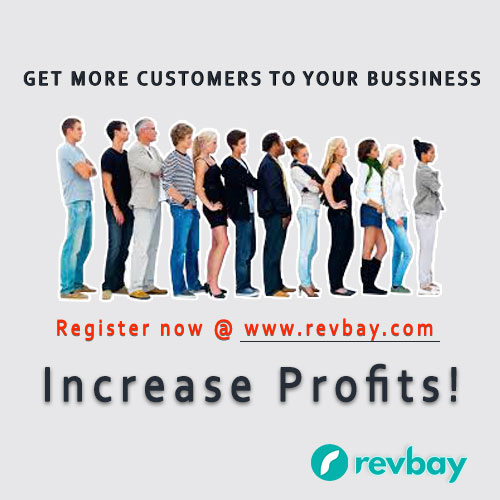 The Main motto of Revbay is "To help business gain more customers from their current customer list i.e. to grow from within", which means Revbay helps customers in various ways to gain more customers and prospects by use of Reviews, Testimonials, Feed backs, References and Sharing.
Watch this video to know more
Revbay can still be useful for you if,
You have no Reviews to show on your website
You have Reviews, but in other social networking websites such as Facebook recommendations, Twitter mentions or LinkedIn recommendations but not on your website
You have Reviews / testimonials on your website but you cannot authenticate
You have a Reviews / Testimonials system built as part of your website which displays Reviews received for your business / specific products. This means, you can display Reviews for each of your products.
You have no Reviews to show on your website.
Revbay help you gather those Reviews from your customers. We also help you manage those Reviews and make them work for you. Our Write, Check and Display widgets will help you categorize the Reviews and display them as you want it. What more? Make them work for you, when your customer gives Reviews / reviews to you, you can gain more edge by way of requesting for references or to share to their social networking websites and the same could be done to yours too with just a click of a button.
You have Reviews, but in other social networking sites
To take best advantage of our system, we offer you opportunity to get all your Reviews uploaded to our system using our upload feature and we will send emails to your customers to authenticate it with just one single click. Also on confirm, you can request for references or share them to your social networking sites.
You have Reviews / testimonials which you cannot authenticate
Let us do the job of authenticating your Reviews for you. All you have to do is use our upload testimonial feature to upload the testimonial given to you by your client and we shall send them the request. They can just confirm the testimonial or change it the way they want it. This will make your testimonial authentic. Also on confirmation we ask them for references which mean more business from existing customers.
You have a Reviews / Testimonials system built into your website
Okay! That's great, you already have a Reviews and testimonials system. But are you making those Reviews work for you? Did you get those quantifiable references that came in from the customers? Also did you make your review available at strategic positions in your website which might get you more business? Revbay shall help you gain that additional business from your Reviews that is not possible from your existing system. Also we help you share your Reviews to all your social networking websites with just a click of a button.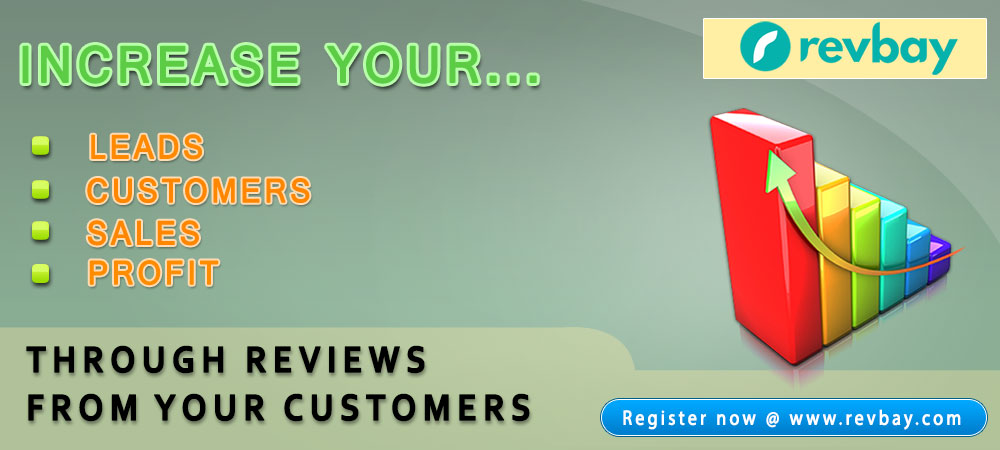 Got interested? Register, Its Free!!!. We shall help you setup and configure in no time. It will not take more than a day to become online.